World-Renowned MMS Certified Coach Training Comes to MoCA Westport
Acquire the skills needed to start a coaching business and master leadership, team management, and life skills.
MMSNorCal is the most prestegious International Coach Federation (ICF) Accredited Training. We have been training Coaches since 1974.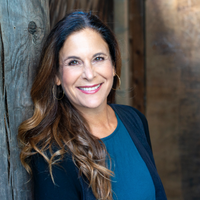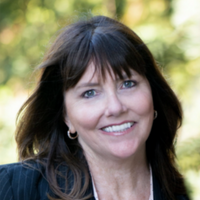 Lindsey Taylor-Vivier, PCC
About ICF
ICF became the leading global organization for coaches and coaching through its dedication to the advancement of the coaching profession by setting high standards, providing independent certification, and building a worldwide network of trained coaching professionals.
MMS is the oldest coach training program in the world and is designed to prepare participants to start using their skills more rapidly than other programs and at a fraction of the cost. MMS has trained thousands of coaches worldwide.
Participants who complete our proven MMS Coach Training Program and accrue 100 hours of coaching experience are eligible for the ICF exam to become an International Coaching Federation, Level 1, Credentialed Coach.
The focus on integrating coaching values and self-awareness that I learned in the MMSNorCal Coach Training, into how we are in our daily lives helped me shift in nuanced ways in the tenor of my relationships. I find myself more able to be clear on what I need and communicate from a place of strength and calm (as opposed to reaction) in my personal and professional life.
Additional Program Details
Our comprehensive 60-hour program includes:
Coaching by experienced professional coach facilitators and other coaches-in-training
Practice coaching with real-time feedback from peers and mentor coaches
Step-by-step ICF exam preparation
6 feedback sessions (3 written, 2 verbal) as required by ICF, includes a final coach evaluation
Acquire the skills and self-confidence to begin coaching and supporting your clients or employees in making their goals become a reality.
PROGRAM FORMAT
In-Person on MoCA Westport Campus
August 12 &13, 8:30 – 5:30pm
Lunches, Drinks & Snacks
Zoom Tuesday Evenings 5 – 8:15pm
August 15 – November 14
PROGRAM COST
$4,800
Ask about payment plans
PROGRAM INCLUSION
60 Education Hours
16 Sessions
5 Feedbacks Required by ICF
10 Mentor Hours
Let's get started:
Complete the questionnaire below as thoughtfully and thoroughly as possible (about 10 minutes.)
Once complete, an MMS NorCal Institute team member will reach out to schedule a 15-minute call to review next steps.
If you would like chat with us before filling out the form, schedule a call here.
We look forward to connecting with you!
Please fill out as thoroughly as possible.
"*" indicates required fields