Today, 21 December 2021, is the winter solstice, the shortest day of the year, just before one year ends and a New Year begins. As holiday preparations are in full swing and we are getting ready to ring in the New Year, we asked MMSNorCal coaches about how they reset, reflect and rejuvenate.
What do I really want to do during the Holidays?
That's the question Coach Sarah E. Spencer likes to start with: "There are so many expectations from family, friends and ourselves, some we have control over, some we don't. I ask myself, what will I find energizing, which traditions do I want to carry forward this year, or is there another way to find the same satisfaction?"
For years she baked, delivered or mailed 100 cookie boxes during this time.
Sarah loved carrying on the cookie traditions from her mother, grand-mother and mothers before her, so she baked one batch of each favorite cookie to give to the elders. But over time, she also learned to make adjustments to many of her favorite holiday things – lots of cookies and candy, wine that flows at parties, the French cheese plate – and instead, savor a special treat every day, drink extra water, and make sure to get enough sleep.
Coach Michelle Hayden-Marsan prepares for the holidays by asking: "What do I want to do for myself and for others this holiday season? I make a list with a few very simple things. What do I want to make for others as an act of gratitude for their friendship? I might decide to bake cookies, make a batch of kahlua or fragrant sachets. The act of "making something" with love and tying it up with the perfect packaging brings me joy and exemplifies the holiday spirit for me."
Coach Michelle Mueller Ihrig believes: "it is a great practice to set regular time aside each week to plan the week ahead. I usually do this on a weekend morning, or if not then, in the evening. I make sure to carve out time to make a plan. This is a great practice to avoid feeling like life is racing ahead uncontrolled, and instead to instill a sense of calm and knowing that I am infusing my actions with intention and that I am in charge of my time. This is especially true during the holidays."
Michelle recommends you "grab a calendar, and if the house is busy, take off to your favorite coffee shop or outdoor spot for an hour and you'll be amazed how much you accomplish. Make a quick list to give you a sense of where you'd like to focus, prioritize, make a plan and feel your empowerment!"
Practices that can help You to Reset, Rest, & Renew
The holidays are a busy time and we all have the tendency to fill our calendars with shopping, parties and family events. Coach Carla Morton thinks "it's important to block out down time so we can rest, recover and rejuvenate, rather than press on through the holidays non-stop."
Coach Sarah in fact does just that; she schedules time to 'Undo the Doer' – no alarms, no to-do lists, no social engagements, no pre-ordained expectations including social media, texts or calls. Sarah turns off the ringer and sets a timer so that for just a little time – or a few hours – she can just Be; a practice she finds very restorative.
"I like to give myself time to be mindful and grounded around the holidays. I know there will be so many wonderful times with my family, but also exhaustion, frustrations and triggers from the past and family dynamics can feel overwhelming. I go into the holidays and family time with clarity around my intentions and with boundaries, giving myself permission to leave when I feel ready," says Coach Lindsey Taylor. "This means I spend 15-30 minutes on my own in the morning or before a family meal. I might offer to do an errand, go for a short walk or rest. During this time I connect with myself and imagine how I want to show up around my family, as my authentic self, confident and secure."
To feel refreshed and renewed in anticipation of the New Year, Coach Michelle Mueller Ihrig also makes time for quiet and time to move the body. "Quiet time can be a morning practice of taking some time to stretch in bed before getting up; Lighting a candle, listening to a guided meditation, mindfully making a nice cup of hot tea or coffee; Waking all your senses – being aware of your body, your mood, emotions, sounds, feeling of your surroundings. Become a simple observer, and in the stillness, set an intention and choose how you'd like to show up that day." Since moving and stretching releases tension and signals the brain to release endorphins, Coach Michelle then likes doing some simple exercises or walking outside, breathing in fresh air, connecting with nature and grounding herself.
Holiday times often involve traveling to be with family and staying in their homes. Rather than allowing this to disrupt his routine, Coach Charles Vivier prepares himself mentally and shares his practices with family members so that he can take care of his own needs for quiet time and make time to move and stretch his body.
Time to Reflect on the Past Year
As we are wrapping up one year and gearing up for the next, Coach Michelle likes to spend a time reflecting on the following four things:
What accomplishments and acknowledgements did I have this year?
Which activities do I want to continue to pursue next year?
What new items do I want to add to the list? For example, new learnings, stretching outside my comfort zone, making time for things that are important but often get overlooked like relationships with people who mean a lot to me.
What are my top 5 Values? Reviewing and prioritizing my top 5 Values, allows me to bring my whole person to the table, and live a Values driven life with intention, purpose and meaning.
Coach Charles also takes stock of what works and what can be improved to live better with these prompts:
I acknowledge myself for doing the best I can without judgement or comparison.
I cannot change the past, but I can reframe what happened.
I welcome everyday with a growth mindset, an opportunity to learn, change and grow.
I can be conscious, focus on the now, set reachable goals and enjoy the journey.
His practices include eating healthy, exercising for at least an hour every day and abstaining from alcohol for one month. Since sleep is when the body rejuvenates and Charles knows how important it is to health and wellbeing, he prepares for sleep by quieting the mind and visualizing a restorative sleep. To become an even more compassionate coach, Charles is studying Internal Family Systems. Similar to MMS NorCal and Dr. Cherie Carter-Scott's concept of sub-personalities, this powerfully transformative, evidence-based model of psychotherapy helps people discover, explore, heal and integrate their subs or parts of the mind.
Setting Thoughtful Resolutions and Goals for the New Year
Coach Lindsey says, "In December, I become inquisitive and start asking friends and family about their New Year's Resolutions. Sometimes I get inspired by their answers and it makes me ask deeper questions to myself. I give myself time to dream and wonder about what I want to grow, change, learn."
Some of the questions that Coach Lindsey considers include:
What did I do well this year, what am I proud of?
What goal did I not accomplish that I set out to, and why, what got in the way?
What personal, professional, financial, development, & physical goals do I want for the New Year?
She wants to make sure each goal is not too big and feels manageable so she can reach them and celebrate when she does achieve them.
For Coach Carla, this time is not just the end of the calendar year, it is also her birthday and the beginning of another New Year. She reflects on the lesson or theme for the past year. Instead of setting a New Year's Resolution, Coach Carla likes to think about "the kind of life I'd like to live that is more expansive than the one I've been living" and she makes a list of small steps she can take to move in that direction. "Often what I see is that there is a part of me that needs to expand. Perhaps I need to be more open-hearted or take more risks. Perhaps I need to go outside of my comfort zone and do something I don't usually do. This is also a time where I like to write in my journal a list of intentions for the next year and then read again what my intentions were for the previous year. I usually find a lot of my intentions were realized!"
Coach Michelle Hayden-Marsan also takes this time to reconnect. "I don't send cards like in previous years because it is too much work and leaves me feeling rushed and pressured. Instead, I take that week of holiday break to call a few of my special people and wish them well and reconnect instead".
To help prepare for, and welcome in the New Year, Coach Muriel makes it a conscious point to reconnect with friends and family, "asking each person how they've been since we last met and simply check in, slow down and catch up." With the pandemic restricting our lives to meeting online this past year, Muriel practices presence with each person she reconnects with. "This helps me to restore and feel a strong sense of belonging with them in my life."
How will you Reset, Reflect, and Rejuvenate yourself?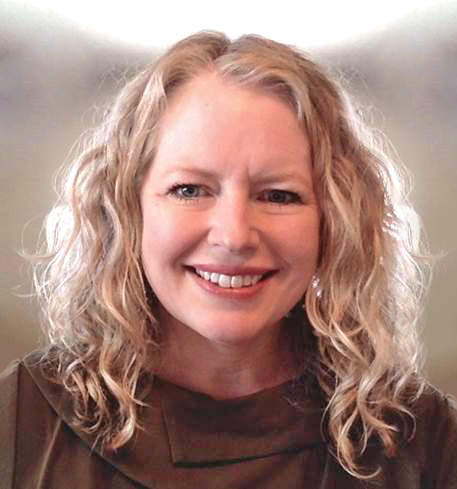 Sarah

is a consultant to the higher and global education sector and the Founder & Managing Director at OnPoint Global Strategies & Coaching. She is also a Professional Coach at the MMS NorCal Institute of Northern California and works with non-profit leaders, professionals and teams who find themselves at crossroads or want to improve their leadership acumen.